Security teams are wrestling with multiple technologies, a large volume of attacks, growing sophistication of attackers, and limited intelligence from current tools. ThreatX is solving this problem in a fundamentally different way - focusing on the attacker. See our attacker-centric approach to web application protection in action during a live product demo. Hosted by industry and product expert, Kelly Brazil, attendees will learn:
Why current rule-based and statistical analysis approaches are leaving you vulnerable to critical attacks
The fundamental differences and power of an attacker-centric approach, including progressive risk profiling
How to use different techniques along the kill-chain to classify suspicious behaviors and associated risk
Benefits of collective threat intelligence and container-based architecture for overburdened security teams
ABOUT THE HOST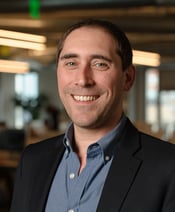 As VP of Sales Engineering at ThreatX, Kelly is dedicated to helping global customers enhance their web application protection strategy and reduce risk. Kelly has dedicated his career to understanding and enhancing enterprise security and has spent the last twenty years introducing emerging security technologies to F500 and G2000 customers world-wide, and aiding in their implementation. He has broad industry experience and has held positions at top-tier networking vendors and service providers including UUNET, Juniper Networks, and Palo Alto Networks.