ThreatX is ushering in a new era of web application protection and saving organizations from the "firewall fatigue" that has plagued many security teams. In the time it takes you to finish your cup of coffee, our experts will showcase the power of an attacker-centric approach to web application security, and the impact this shift can have on the safety of your web application environment. Industry and product expert, Kelly Brazil, hosts.
Take 30-min to learn:
Why application-centric approaches to web application security are leaving you vulnerable to critical attacks
The fundamental differences and benefits of an attacker-centric approach, including progressive risk profiling
Different techniques along the kill-chain to classify suspicious behaviors and associated risk
How collective threat intelligence and container-based architecture can unburden security teams
Hosted by - Kelly Brazil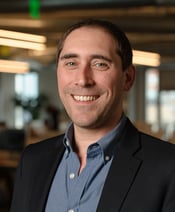 As VP of Sales Engineering at ThreatX, Kelly is dedicated to helping global customers enhance their web application protection strategy and reduce risk. Kelly has dedicated his career to understanding and enhancing enterprise security and has spent the last twenty years introducing emerging security technologies to F500 and G2000 customers world-wide, and aiding in their implementation. He has broad industry experience and has held positions at top-tier networking vendors and service providers including UUNET, Juniper Networks, and Palo Alto Networks.